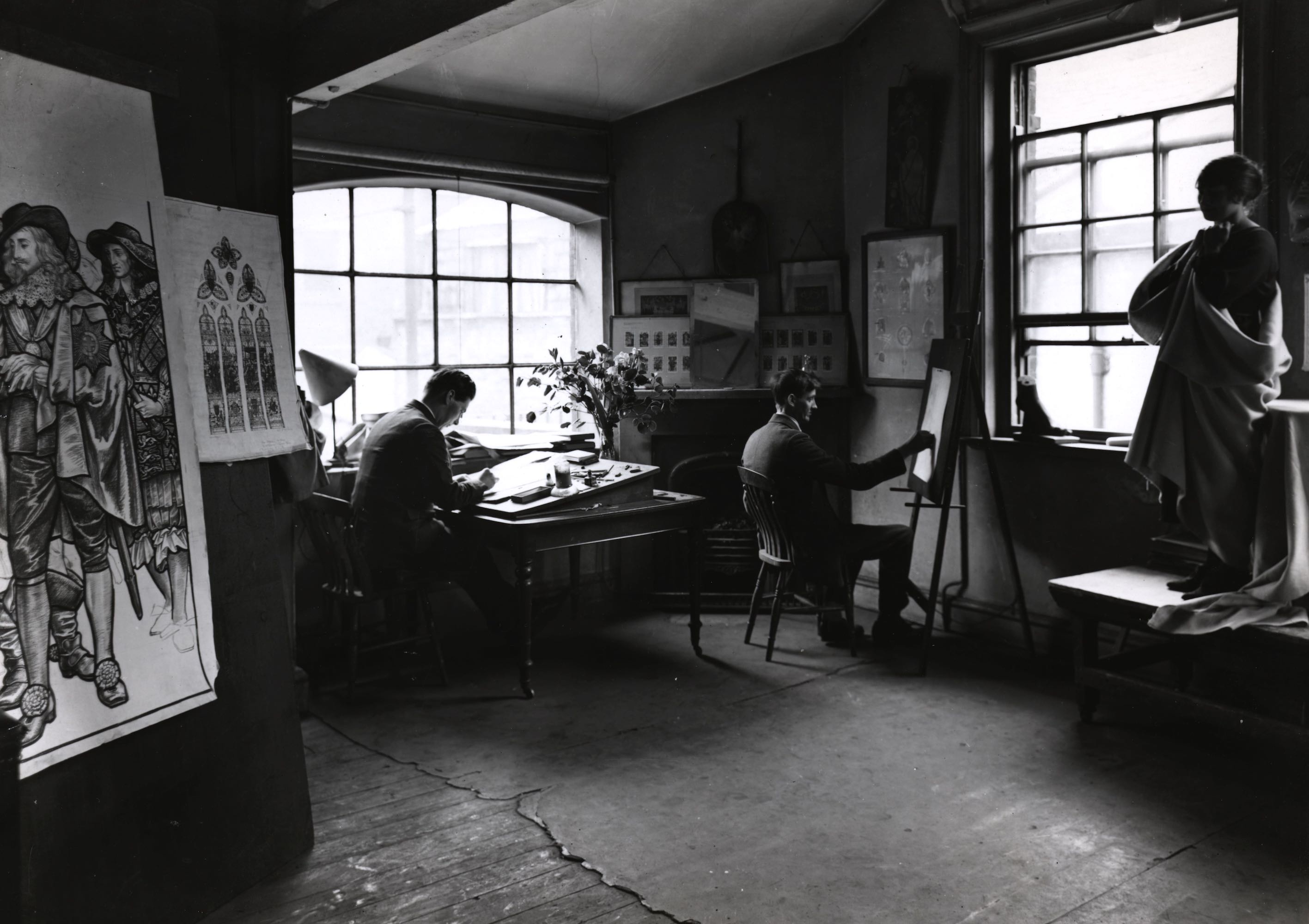 Whitefriars
In 1923 James Powell and Sons, later to become Whitefriars Glass Limited, opened a factory on Tudor Road, Wealdstone in Harrow. Relocating there from the crowded and smoggy corner of the City of London, where it had been based since 1680.
The City of London Glassworks
The original Whitefriars site was located close to the River Thames. This meant that sand, clay, coal and other materials used in the glass making process could easily be transported to the Factory. This useful location had previously been a monastery of the Carmelite Fathers (founded in 1241), whose white habits earned the monks the nickname 'White Friars'.
New Horizons
But with limited room to grow the firm began construction of "the largest and most extensive glass works in the world" in Harrow, on the North West edge of London.
However, the final factory at Wealdstone ended up being much smaller than originally intended, at less than half the size, and with only two furnaces rather than three. In 1923 a lit brazier was carried from the old glasshouse to the new factory. It was used to light the first furnace, continuing the burning of the flame from the city glasshouse furnaces which had burnt continuously since 1680.
In 1962 the firm was renamed Whitefriars Glass Limited. And the following year the modern, recognisable logo of a stylised friar was introduced. Harking back to the original site of the glassworks in the City of London.
The Closure of the works
In October 1980, after 300 years of glassmaking and only 57 years in Wealdstone, the Whitefriars Glass Factory finally closed its doors. Following this closure, the site was cleared and the buildings demolished.
Despite its closure, Whitefriars continues to be recognised was a world leader of the glassmaking industry; famous for its iconic designs and colours. Whitefriars produced beautiful objects combining the effective use of modern machinery and ancient methods and continues to be valued for its quality and beauty.