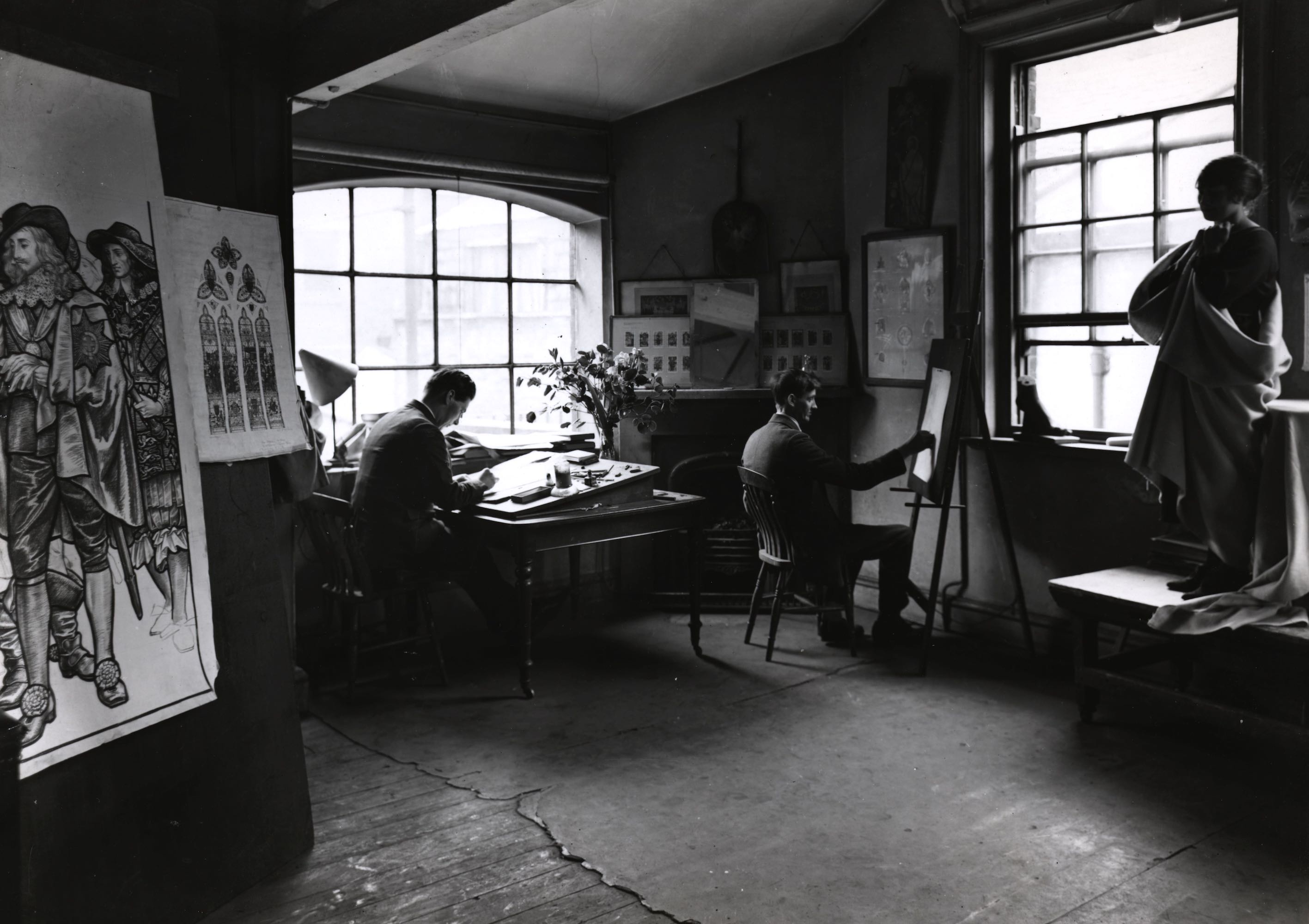 The Whitefriars: Behind The Glass Project
In 2016 Headstone Manor and Museum in Harrow, received funding from Heritage Lottery Fund (HLF) for a Young Roots project focusing on learning about, and gathering information on, the Whitefriars Glass Works Ltd. formerly based in the London Borough of Harrow.
The purpose of the project was to work with young people (ages 14 - 24) from the Harrow area. Helping them to learn about the glass works, the people who were employed there and it's lasting impact on art and design.
The project was broadly split into three key themes:
1
Volunteer activities
This included collecting oral histories from former workers and people associated with the factory. Some of these stories are available on this website and others are available to listen to within the exhibitions at Headstone Manor and Museum.
2
Creative activities
Such as the design and creation of a stained glass window with Alfred Fisher MBE. This window is now on display in the Visitor Centre at Headstone Manor and Museum.
3
Digital activities
Including the production of an animated film about the history of Whitefriars with a special educational needs group of young people, from Harrow College. This film is now on display in the Whitefriars Gallery at Headstone Manor and Museum.
---
This online hub is the final digital activity, and forms a platform where information on Whitefriars can be gathered together, and shared. This is aimed at collating information on Whitefriars tableware, stained glass windows and memories from across the world.
---

Headstone Manor and Museum is Harrow's local history museum, set within a Medieval manor house and grounds. The Museum also contains a specific gallery on Whitefriars glass and is just 40 minutes from central London.